A fishing town settled by ancient peoples.
Welcome to the timeless culture
and wisdom of a life spent by the sea.
Ine, the town of boathouses. The fisherman's inn was built 120 years ago.
Tucked away in a small fishing village, please enjoy the vigorous lifestyle and culture of the countryside.
Guide to Facilities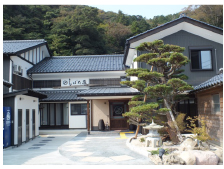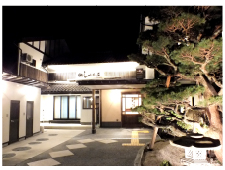 Exterior
The inn has watched over the coming and going of boats in the harbor of this small fishing town for many years.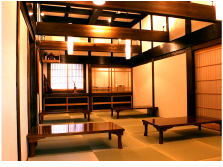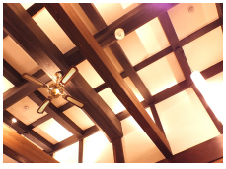 Dining Area
The dining area is situated among 120 year old wooden pillars and beams.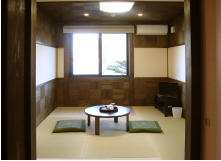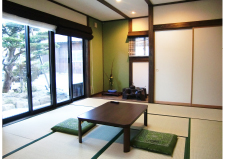 Rooms
2 double rooms, 2 four person rooms & 2 detached rooms, all with modern Japanese facilities.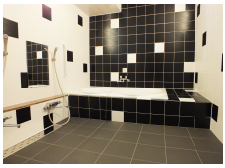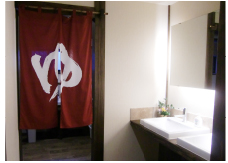 Bath
Shed the fatigue of travel. The bath is not spring fed. Can be used in small groups.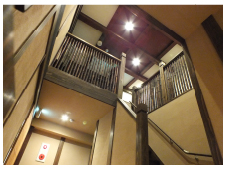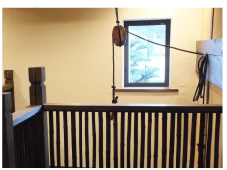 Stairwell & Landing (small rest area)
Beneath the window with a bright sea view is a book detailing the history of the local area, formerly known as 'Tango Province'.
Guest Rooms
6 Japanese style rooms (2 are detached from the main building)
Capacity
About 15 guests.
Room Facilities
Air-conditioning, TV
Amenities
Yukata (Japanese robes) / toothbrushes / towels
Available for Use
Hair Dryers, Bath-towels, and more.
Baths
Indoor baths: 2 Shared baths
Usually divided into men's and women's baths but also available for private hire depending on the number of groups on the day.
Where to Eat
Meals are served in the Dining Area(Open18:00〜Close 21:00  7:30〜9:00)
Check-in/Check-out
Check-in from 3 p.m./Check-out before 10 a.m.
Parking
Spaces for up to 10 cars across the 1st and 2nd parking areas.
Also a separate parking area for large busses except for the summer season.