A warm welcome from all our staff.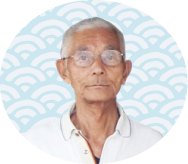 The Dad.
Been a fisherman as long as he can remember. He is the boss.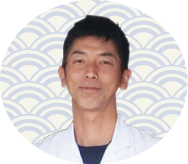 The Son,
and heir to the family business. He loses much sleep over the old saying; "The third generation closes the family inn."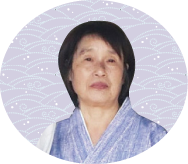 Yoshie.
Her help has been dependable for 20 years, over two generations.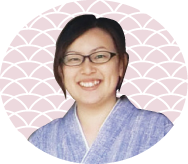 The Reputable Landlady.
Her help has been dependable for 20 years, over two generations.
Shibataso is a minshiku?!
What's a minshiku?
A minshiku is a Japanese inn that utilizes a portion of a private house for its accommodation. They come in many forms and sizes but their services and facilities are often considered inferior to hotels and ryokans. However, if you really want to get a feel for Japan, immerse yourself in its culture, and communicate with everyday people, then a minshiku is the place to stay.
* Please note that by order of the police, we are required to make a copy of your passport.
How should I behave while staying at the inn?
Depending on the area of the countryside, manners and etiquette vary widely throughout Japan. Here we will describe the usual behavior of guests at Shibataso. Shibataso offers more opportunities to meet your fellow guests than other hotels and ryokans. Following these guidelines will make your stay more enjoyable.
It is traditional in many cultures to give thanks before a meal. In Japan, we put our hands together and say "Itadakimasu" before eating. When the meal is over we quietly say "Gochisosama". This custom gives thanks to the people who prepared the food and these words alone fill the heart with gratitude for the food we eat and are an important part of Japanese culture.
If you meet another guests gaze, please use "Konnichiwa" or "Sayonara" to greet them. Japan's use of greetings to express a shared mentality is well documented in etymology. For example, exchanging greetings with "Ohayo" in the morning carries the implication of "we are both up early this morning." Exchanging this simple phrase allows us to find common ground and express empathy. So please, greet your fellow guests with a smile, even if Japanese is not your native language. It does not matter if the conversation goes no further.
There is an old Japanese phrase "Souvenir Stories". Since ancient times, people travelling to destinations such as Ise Jingu Shrine, or the capital of the time, Kyoto, would share stories of their experiences. "In this place, they eat this kind of food, there are these kinds of people, they have these kinds of traditions," etc. Everyone enjoyed imagining the lands described in these stories. The guests at Shibataso include many older men and women who do not speak English. Even though they cannot speak well, there are many kind people who hope to communicate with guests from abroad. If you are interested, please don't hesitate to talk with other guests. The experience is sure to become a precious "Souvenir Story" for them. In addition, if you or the people you are talking with have some trouble, then as hosts, we will try our best to help you out. Of course, if you wish to spend your time quietly in a more 'zen like' stay then that is also fine. Even though it is not always easy, we try to imagine what is being requested in a given situation (we call it 'reading the air') so that both parties can find a polite way to interact with each other. Please enjoy communication while keeping these points in mind.
The inn does not have any English speaking staff. Cooking, housekeeping, and the daily running of the inn have to be our first priority. If you wish to communicate with the staff we'd appreciate it if you could avoid weekends and Japanese public holidays, which are our busiest times. Our website was translated externally. Please understand that the host is not a fluent speaker of English.